Emma Reyes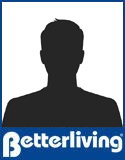 Sales Specialist
Reviews: 3
Average: 4.67 stars
Emma Reyes has received
3
reviews, averaging
4.67
Stars:





Emma Reyes's Bio:





Date: 03/07/2020
Screen Room / Screened Porch
Atlanta, GA
Review:
Although I had postponed the work to a later date, because I was installing a unground pool first, Tonya from betterliving always kept in touch with me. I had a screened in porch put in, and it come out amazing. The workers were so professional and were efficient on there time. I will always recommend this company to friends and family. My brother is possibly considering one as well. Thank you betterliving and entire staff, and you guys are going to make this summer really enjoyable.. ????????????????????????????????????????????????????????????????????????????????????????
- Carlos Ventura
A Response from: Tim Yeager
Thank you Carlos! We enjoyed working with you and yes, you have a wonderful summer oasis now! May your family and friends make special memories in the new space. Thank you again for the 5 Stars!





Date: 03/05/2020
Screen Room / Screened Porch
Villa Rica, GA
Review:
I initially I was going to give a 4star rating because I had to wait much longer than the Sales Representative promised. But the quality of work deserves a 5 star rating. The guys who enclosed my porch were very friendly and professional. They made sure I was satisfied with the installation. You guys Earned and Deserve a 5 Star rating. ????????????????????????
- Paulette Carr
A Response from: Tim Yeager
Thank you so much for the review! We have implemented systems to help our installation schedule allow for better timeframe estimates. This makes it possible for our salespeople to project start and completion dates with more accuracy. Having said that, the weather can completely destroy the best plans and intentions. We sincerely wish you many years of enjoyment in your new porch!





Date: 03/04/2020
Screen Room / Screened Porch
Atlanta, GA
Review:
I love how the whole structure is maintenance free! No more staining or painting or bugs! The whole staff was great. The installers were courteous and made the best out of the rain!
- Emma
A Response from: Tim Yeager
So good to work with you! We love to hear how our customers enjoy their new spaces - thank you for the review!